Who are we?

Alp McNamara is a specialist firm of accountants and consultants who help business owners, private clients and their families, build and protect their lifestyles and legacies.

What do we do?

We integrate planning, risk management and strategy into the taxation and accounting services that we provide for our clients. Our background, experience and methodology enable us to deliver a very unique service.

For whom?

We are well known for looking after our business owner clients … and of course their businesses, their families, their family offices and their financial affairs. For many of our clients, this extends long after they finish running an active business.

How?

Through focus and time. We have exclusively specialised in looking after business owners … all of our working lives. Our team's experience and skill has been built around the needs of such clients. There are very few issues, challenges or problems that we haven't seen … many times over.

We have literally thousands of fascinating stories of successful outcomes for clients who faced all sorts of circumstances. Outcomes that have changed their lives forever. These clients are naturally fabulous referrers of other families and businesses in need.

To make this work for every client, our methodology is based around planning and communication. We work directly with clients to help them:

Improve the performance, profit and hence the value of their businesses
Understand and manage their economic, business and taxation risks, and
Steer a practical and achievable path towards succession, security, retirement, estate planning and ultimately, intergenerational wealth transfer.

We only employ highly experienced and qualified practitioners.

Value?

Most business owners are busy looking after their people – employees and family – who looks after them? We do!

We help our clients understand and deal with the complex choices and decisions they face. We help them understand risk and provide logical steps and structures to manage it. We provide the peace-of-mind that comes from having; clear directions, achievable outcomes, clear vision and a clarity of what is going on and how all the pieces fit together.

Clients like us looking after their affairs and have us do the worrying. For them, it feels great!

And this brings results … both financial and personal. It helps clients feel happy, informed, motivated and secure and in the end, relaxed. Best of all, it enables them to enjoy their lives. And we really do help our clients change their lives for the better. Every day.

We strive to help our clients have fun, make money and be respected.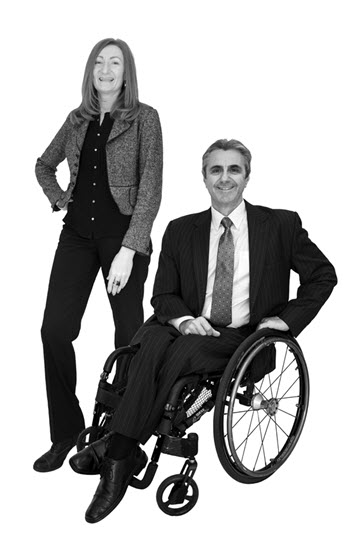 Now in our third year together, Alp McNamara has blitzed it! Well on our way to establish one of Melbourne's best and boutique firm of accountants and advisers for business owners and increasingly, former business owners. On track, on target and on budget. As you would expect from us!
As you can see from our team's LinkedIn profiles, we have all joined together once again to form our own boutique accounting, tax and business consulting firm. Something different, something special. And we are growing.
Having teamed together for a few decades already, we know that we can offer an amazing service that reaches from helping businesses grow and thrive, to steering succession and post retirement lives. All the while, delivering our carefully structured and planned accounting and taxation outcomes.
Of course, it's not just Chris and Andrea. There are now 7 of us (and we are always looking for the very best and talented people). So far, all of our people are former senior professional and support personnel that we already know and trust. These people are all highly experienced and amazing at what they do. They were all previously Seniors, Managers and even a former Business Partner of ours!
We are located at the top of Bourke Street, we all have smart computers with the latest virtual technology and we look after a significant group of loyal clients who have naturally decided to come with us. Nearly all of our business comes from referrals. And we are very happy!
Why? We are doing this because we are genuinely passionate about making a difference in the lives of our clients. We now seek to build our client portfolio and extend our reach to help many other business owners and private families in our community.
… and we still seek to help their clients have fun, make money and be respected.
And so, our new journey continues to unfold! Don't be a stranger. We love coffee and all forms of communication. Please stay in touch and don't forget to update your contacts details.
Many thanks for your continued support.
Chris Alp & Andrea McNamara, Directors

Call us:      1300 212 313
Find us:      Level 7, 140 Bourke Street Melbourne Vic 3000
Mail us:      PO Box 18181
More about:
Chris Alp
Andrea McNamara
Our Team
Name must not be empty
Please provide a valid Email
Message should not be empty
Message sent successfully!
Oops! Something went wrong try again!