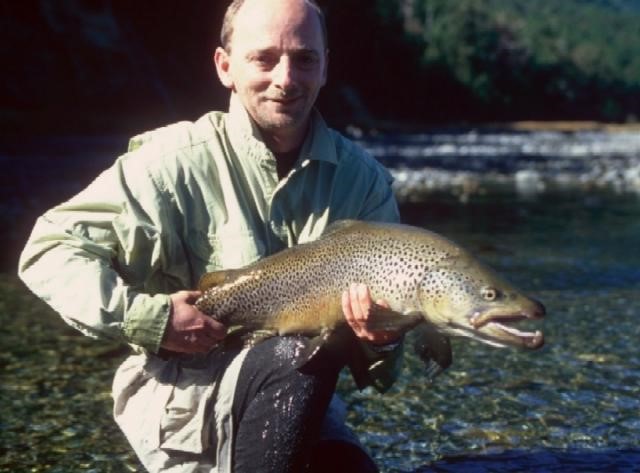 When Andrea and Chris first met the irrepressible Felix Borenstein, he owned the successful and vibrant HR consulting and contracting business, Parkside Consulting.
Over the years, Felix became one of our larger clients.  As Felix once said, "I don't believe that there is a single service that you guys offer that I haven't used".  Turns out, he was wrong.  He still hadn't used our business exit services.
Out of the blue, at the age of 42, Felix said "I have had enough… help me sell this business… I need something different in my life".
Different?
In order to get some quiet thinking time, Felix decided to go fishing.  In New Zealand of course.  As any keen fly fisherman knows, there is no better place to relax than wading the world renown rivers of the South Island… where the trout grow larger than a medium sized horse.  Apparently.
Imagine our surprise when Felix returned with the news that he had found his dream business.  A run-down farmhouse on the Owen River, in need of a lot of love and care that he wanted to turn into a luxury fishing lodge.
Owen River Lodge… some dream!
In order to pay for it, we needed to help him sell the business.  He had to sell everything else.  His business, his home, his car and even the assets in the super fund.  He needed it all… and more.
So, he sold everything… and off he went.
Over the next few years we would talk often.  He might have missed his old world, but he was so busy renovating, improving, building and developing the business that he hardly had the time to reflect.
Until the winters.  As the business closes every year over winter, Felix manages to pop back to Melbourne to catch up with friends and family from time to time.  And to do lots more building and renovating.
What was to become of this little run-down venture that he had acquired?
Over the next 17 years, Felix developed his dream into one of the world's most sought after and awarded boutique destinations for lovers of fly-fishing.  Clients come from all over the world to enjoy the unique fishing experience.  And to be pampered too.
Unusual?  Try:
guided fishing through amazing rivers,
heli-fishing to inaccessible hot spots,
self-drive Porsche exploration,
biking on river paths all the way to Mt Owen,
amazing backdrops at every turn,
chef prepared food 3 times a day and of course,
all the spa, massage and relaxing that travellers seem to need.
Rated in the top 10 Fly Fishing resorts in the world.  A ridiculous list of Halls of Fame, Editors' Choices, Certificates of Excellence and Industry Awards going back every year since Felix opened the doors.
Good on you Felix.  You found your dream and made it real.  You even found your life partner in Kylie.
If only more people had the courage to do what you did.
Chris & Andrea