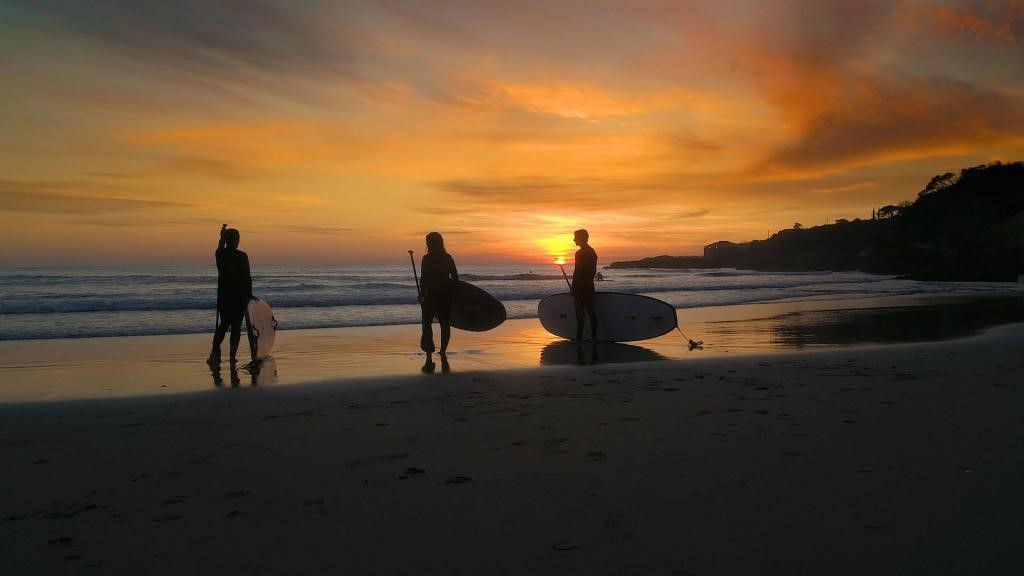 Garry's formula for success.
"I am sad it's all over" Garry said to me in 2008 after he eventually parted company with the purchaser of their previous famous resort park, Pambula Beach Holiday Hub. He and his wife Narelle had built up the iconic park to be recognised as one of the very best in Australia.
Indeed, whenever I mention their old park to friends and colleagues, so many recount memories of their own amazing family holidays at the Hetherington's old park. As Garry explains, he believes that he and Narelle were entrusted with the responsibility to ensure that every guest needs to enjoy a positive and memorable experience during their precious and limited holiday time with their families.
No wonder they were booked out for so many years in advance.
After many years of family ownership, their old park had been sold. The impact of "retirement" on Garry and Narelle was never going to be good. How do you go from a passionate 12 hours a day, 7 days a week, to… well nothing?
Both vendors suffered with this difficult change in pace and purpose.
Slowly but surely, they worked out a new plan. One where they got 'back on the horse'. One where Garry and Narelle did not have to carry the whole load themselves. One with a small syndicate of hands-on investors with a common quest to find the right 'unloved' holiday venue and to bring it back to life. Just as Garry and Narelle had done before.
And so, they did.
Tathra Beachside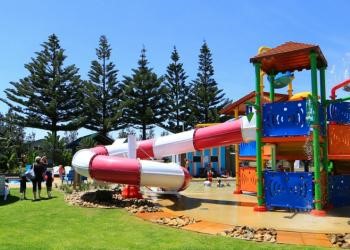 Together with well-known media personalities Frankie J Holden and his wife Michelle Pettigrove, plus the incredibly energetic and creative Tim and Carmen Risby, the team purchased Tathra Beachside.
An extraordinary, family lifestyle resort tucked between the local eateries and the beachside dunes in the middle of the NSW coastal town of Tathra. And just half an hour's drive north of Pambula and Merimbula.
Garry and Narelle's unique formula for success, together with the passion for client experience, have become ingrained across the team.
Since 2010, the look and feel of the unique park has evolved into a totally new and iconic fun and family holiday destination. The syndicate has reinvested almost every cent into facilities and amenities. Client satisfaction and major awards and recognitions followed. As we always knew they would.
Coping with disaster…
In March 2019, bushfires attacked much of the township of Tathra. Although the park was saved, the community was devastated. All that remains of that day are the memories of when the town's residents and the visitors all fled to Tathra Beachside to escape the flames. Even the blacked hillsides are now green again.
But Tathra's 2018/2019 holiday season was over in an instant.
And again at the very end of 2019, the Federal and State governments announced that the huge fires, raging throughout NSW and Victoria, were on track to close the highways. They advised holiday makers to get out while they could.
Within four hours, the park, the town and the entire coastline was deserted. The day before 2020 had even started, Tathra's 2019/2020 holiday season was also over.
Empty cabins, suites and sites… again.
And thanks to Covid, the remainder of the 2020 year turned out to be a very tough year.
Down and out?
That would be underestimating their tenacity and determination.
These great battlers have always had a long-term view and the guts to ride out a 'few bumps' (as they called this). They did their forecasts and predictions and realised that the international holiday plans for many Australians had probably changed forever. And they were still custodians of the future of many family memories… needed very desperately right now.
Rather than retreat, they came out fighting. And they have just completed a multi-million-dollar upgrade of the park's infrastructure and facilities. Off peak bookings went crazy. And that's without too many Victorians!
Their new business strategy was to fill the park with people who would be less affected by any possible lockdowns. They focussed on regional NSW clients. They have always been driven by the need to reflect, assess and plan.
After yet another Victorian lockdown, life is almost back to normal. The park is full and their plans for the future are truly breathtaking. Their vision and purpose have never changed. They continue to see their mandate as enabling amazing and memorable times for families.
It was great to be help facilitate their strategy right from the start and for our team to have the honour to be the accountants and advisors to the group.
Thank you to the stoic and irrepressible Garry and Narelle, the engaging and entertaining Frankie J and Michelle, and the amazing and capable Tim and Carmen.
Chris Alp
Business Specialist Partner