40 (actually 41) years ago, I competed in the 1980 Paralympics. As the current 2020 Paralympics belatedly continue in Japan, I reflect on a journey of my own adventures competing on the world stage.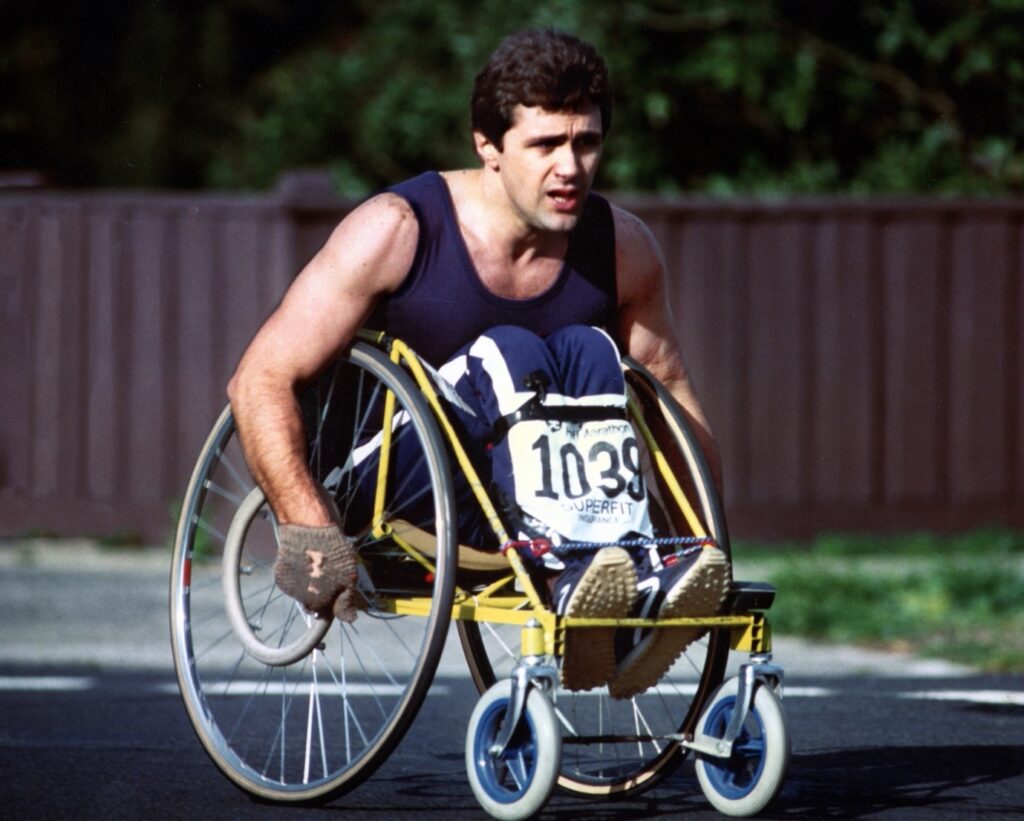 I loved running as a kid. But one sunny day in 1968, all that changed. I broke by spine in a mid-air airplane collision. Paraplegic. Wheelchair.
Somehow, I never considered that this might hold me back. I think I always knew that I would run again. Just not like other people. It would be wheelchair racing.
Four decades ago, disability was gradually becoming 'normalised'. 1980 was the "International Year of the Disabled". Society was becoming aware that it was better to include disabled people than to hide them away or institutionalise them.
Accessibility in buildings, transport and public bathrooms became big deal. People in wheelchairs could regularly be seen in the street.
I began playing competitive basketball when I was 17 and I was quick around the court. That led to competing in track and eventually being selected for the Australian Nationals in both track and basketball.
This was the time that technology was evolving. The days of racing in heavy day wheelchairs were ending. My very first wheelchair at the age of 12 weighed 30 kilograms. I doubt if I weighed much more. They were horrible, clumsy, clunky things that would have looked at home in a turn of the century hospital scene.
But there was nowhere to buy new technology. One of my mates (Brian McNichol) was building basketball chairs that were super light. I figured that I could do this too. I researched the construction of racing bicycles and bought myself welding, bending and other tools. I thought a lot about design and function and built my first racing chair. It was light, functional and fast.
I also built a lot of basketball and track chairs for my mates too. I even developed the modern snow sit-ski that is still used by disabled people throughout the world.
So, there I was in Perth at the Nationals. I had made it through to the final of the 100 meter sprint. Also on the start line was the reigning world champion from South Australia. Bang! Off we went down the track. I was neck and neck with the champ. Right to the line. As the judges compared stop watches, they declared a 'dead heat'.
The officials asked us if we wanted to do a 'decider' race. Just the two of us. I had nothing to lose. He sure did but he raced anyway. Once again, we lined up at the start line. Bang! 16.1 seconds later at the age of 23, they gave me the title "fastest man on wheels". I was selected for the Paralympics the following year.
The first Paralympics were held in Rome in 1960. 1980 was the year that Russia hosted the Olympics. For the only time in the history of the Paralympics, the host nation refused to also host the Paralympics. Fortunately, Holland stepped up and ran the Paralympics in Arnhem, Holland.
For the next year, I trained and trained while at my final year at uni. Fundraising events included a 24-hour non-stop ultra-marathon around Collingwood Harriers track where I managed to complete 200 kilometres in my racing chair. And that is apparently where I met my future wife… although in the cold darkness before dawn, I was so exhausted, I can hardly remember.
Yes, back then, we had to pay for our entry and airfares, plus a share of coaches, and officials. I never want to sell another raffle ticket for the rest of my life. It is different for all of Australia's elite athletes now. As it should be.
Back then, very few people travelled overseas. We arrived into Holland to an amazing world. I loved it! Perhaps the start of a lifelong passion to explore other worlds.
The Olympic village was extraordinary. People from all culture and countries. People gossiping about who was fast and who was feared. Huge marquees and dining halls of athletes congregating, eating, drinking and socialising. Every day, training and practicing.
Eventually, the days came for the qualifying. I was in the heats for 100m, 200m and 400m. I qualify in all, but the highlight was the 400m trial. I broke the then world record by heaps. I wish I hadn't. History shows that athletes who break records in the heats are less likely to win gold.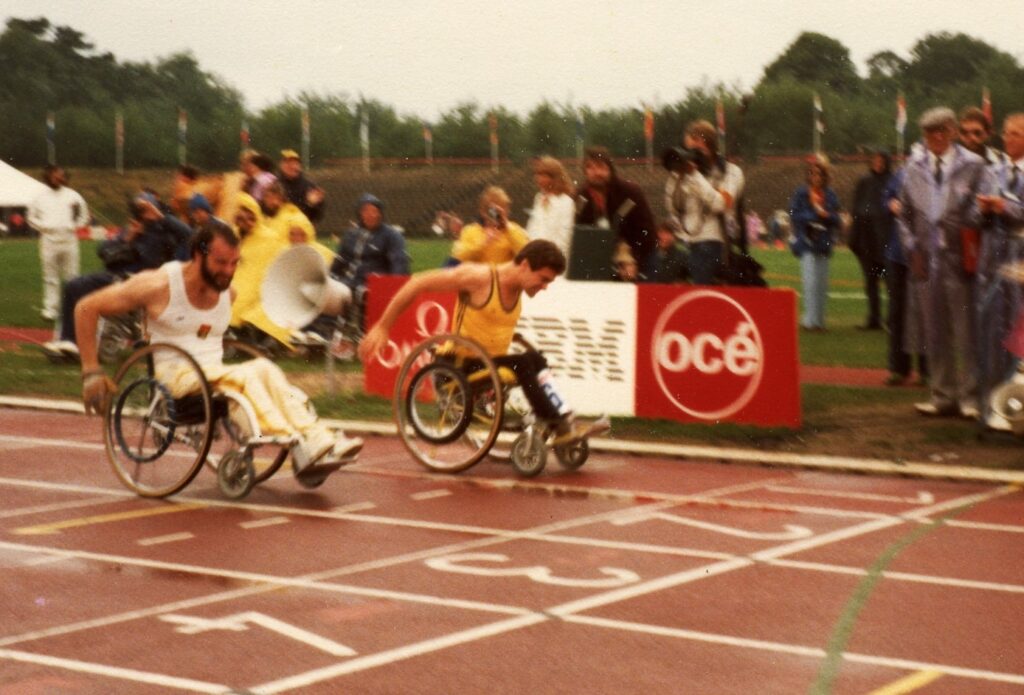 And that is what happened to me. Two bronze medals. That's all. Frankly, I was incredibly disappointed with myself. My world record stood for a few years until technology enabled new racers to break it many times over.
But although I subsequently competed in the 1981 Games in Italy and was selected for the 1984 Los Angeles Paralympics, I didn't end up going. By then, my work career was more important. I did have a brief return in 1985 to represent Australia in Basketball in the World Games in the UK but there was no more international competition after that.
I went on to do marathons & road racing, snow & water skiing, hand cycling and of course, motor sport, but never again in track. It was only now writing this that the memories of 'fastest man' return. Great days.
I was proud to represent my country.