Sometime surveys reveal some interesting insights
Since 2005, Family Business Australia & Family Business New Zealand have run a survey of the issues facing families who run a business together. The results of the 2021 survey have just been released <see full survey results here>.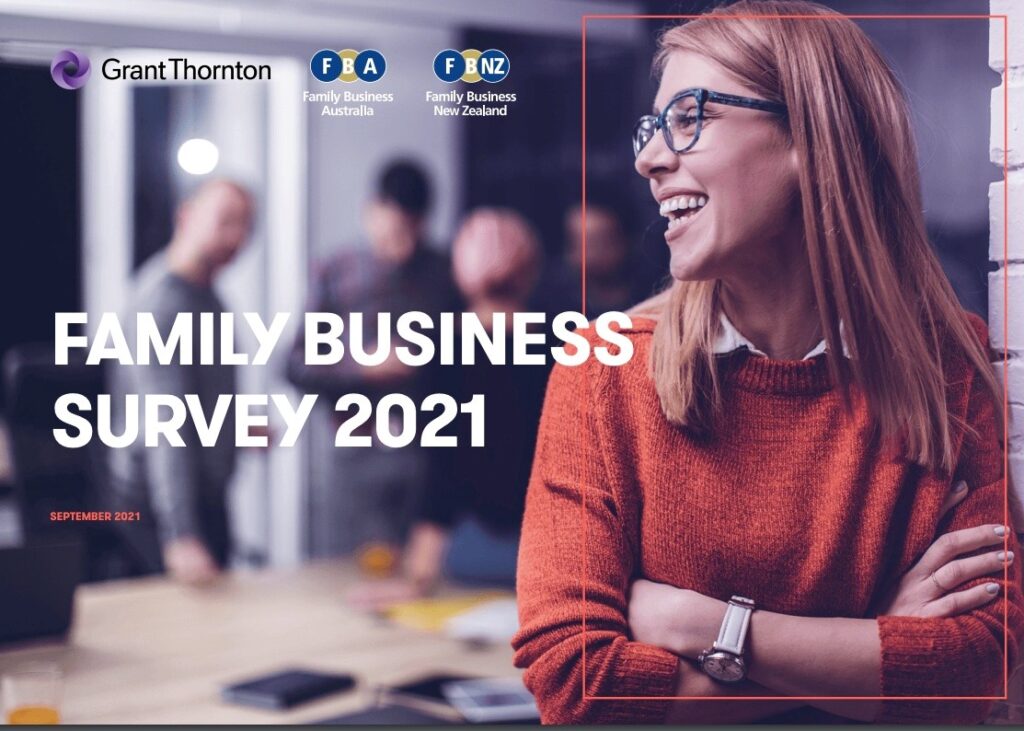 The issues surveyed relate to, the transition of the business to the next generation, managing tensions and conflicts, the relative opportunities between male and female family members, and balancing the priorities of the business with the needs of the family.
Interestingly, the survey also explored the economic impact of Covid on family businesses and looked to see if there were any attributes that made them more resilient to tougher economic conditions.
Answer? Yes.
There was a strong correlation between those survey respondents who were defined as being more 'transition ready' (using the survey sponsor Grant Thornton's FREEDOM index) and those who performed better though Covid (using measures of both actual and forecast increased revenue and employee numbers).
We don't see this as a statistical anomaly. This is exactly what we would predict. Why?
Clients often undertake a Succession Strategy to identify alternative paths for the future ownership and control of their business. That process is likely to build options for the owner to be able to transition to the family (or alternatively sell) the business, at a future time of their choosing.
The process to become 'Transition Ready' normally incorporates several programs that make the process of transition effective.
This can include:
mentoring future successors (both family and management),
development of strategic business plans,
building accountability and simple performance measures for the business,
structuring the balance sheet to enable easier transition,
making the business 'owner independent',
implementing an independent advisory board.
These steps make the business stronger and more resilient, in a management, strategic and financial sense.
It should be no surprise that businesses that have been through this strategic process are going to perform better, both in easy and difficult times.
These businesses are no longer "owner dependant", are now systems and procedures based, have contemplated downside risks, have undertaken business strategies to drive best practice and, are well advised by appropriate external specialists. Their successors are also better prepared, are fully on-board, and have their career paths properly mapped.
Having been involved with literally hundreds of succession plans, we see improved financial performance an inevitable (and happy) bi-product of the process.
Chris Alp is a certified Specialist Accredited Advisor with Family Business Australia and facilitates their Adviser Connect Program throughout Victoria.