Smart People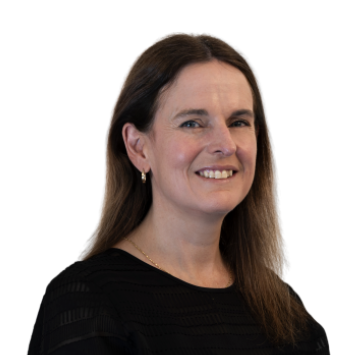 Anita Collings
Associate
Quietly delivers for her clients. Confidence driven by years of expertise and specialisation. Capacity underpinned by intelligence, organisational skills and good-old fashioned hard work. Anita brings that rare ability that only comes from the experience of leading a professional practice as a principal together with a lifetime of professional and life learnings.
It is ironic that over a quarter of a century ago, the young soon-to-be accounting graduate Anita, sat in an interview for a firm that were the country's leading advisors to privately owned businesses. Her interviewers were Chris Alp and Andrea McNamara, now the directors of Alp McNamara.
Anita says that that interview led to a career in the profession that only suits those who strive to be the best at what they do. She was immediately chosen from the many graduates of that year to work in Andrea's team. There, she learnt the disciplines of managing complex and difficult client groups, studied the integration of taxation planning, strategy and execution, and developed an overwhelming passion for the nuances of taxation law and practice. In Andrea, she found the most amazing teacher and leader. Tough but fair!
Anita's passion eventually enabled her to rise through the crowd and become the Partner in Charge of the firm's Superannuation Team. Complex laws and rules interfaced with both taxation practice and investment strategies and practice. In a time of industry change, she ensured that clients were properly managed and that they understood the implications of their actions and inactions.
Along the way, Anita had a few short breaks to start her family. In fact, she had 5 children and, in the end, perhaps thanks to her great and helpful husband, still maintains a more than full time role. Never afraid of hard work and not frightened by any challenge … perhaps that is her family heritage!
Eventually, Anita left the firm and looked for alternate roles. Something that fitted more with her life and demands and that had the flexibility that she needed in her life. She had a number of interesting roles, some part time work, a bit of community work, but something was missing. She needed an outlet for her passion and abilities. After all, her children were growing up.
Then Andrea called. She and Chris had decided to 'get the band back together'. Naturally they wanted Anita as a key piece in their service offering. Back to work, back to tax, back to passion, back to good challenges and hard work and most of all, back with Andrea. Now with genuine flexibility, the power of the Cloud and true work/life balance. Now with the team she knows, respects and loves to work with. Now with her own amazing and often challenging clients to manage. All with that same expectation for excellence that has always driven her in her life. As Anita now says of her work, "this is the ultimate job'.
Anita is another amazing and valuable member of the Alp McNamara Team.