Smart People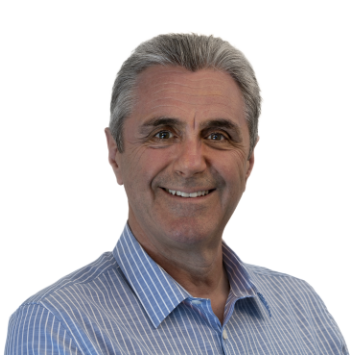 Chris Alp
Director Business Consulting Services
Truly inspirational. Conquered extraordinary hurdles in life and achieved so much. An enduring disposition of positiveness that is always contagious. Relied upon by so many.
With a passion for helping business owners achieve their dreams, Chris Alp long ago gained the nick-name … 'The Planning Doctor'. It arose from the amazing number of business plans, succession plans, exit strategies, marketing plans and profit improvement processes that he has facilitated. At one stage, Chris was probably the most experienced succession planner in Australia.
He is always big picture focused, practically oriented, outcome driven and determined to change client's businesses and lives. One client once described Chris as "scary smart" for his unusual ability to see the big picture, present clear thinking, offer clever ideas and solve problems fast. It is a rare skill that is well placed with Chris's passion to help people and the needs of the Alp McNamara business owner clients.
Chris spent over 30 years in his previous role. From junior graduate to partner in 6 years. He drove both practical technology and effective marketing across the National groups in which the practice was federated. He led the client consulting for the firm for decades and was instrumental in bringing a huge number of new clients to that practice.
Invariably, a few years after selling the firm to an ASX 100 company, Chris and a few of his partners chose a new direction. Fortunately, one of those partners was Andrea McNamara, one of the smartest taxation and accounting practitioners around. Together, they set up Alp McNamara and with it, a new philosophy to work practice and client service that was really ground breaking. Client testimonials give some idea of the impact of this philosophy.
So apart from the strategy and planning work that Chris loves, he is also the Chairman of numerous client Management Meetings, he drives several Family Office groups and mentors a number of nextgen family members into their family businesses. He is a natural negotiator and can often be seen coaching clients to achieve tricky outcomes. Apart from that, Chris is passionate about just about everything!
Chris is member of Alp McNamara's amazingly talented team.