Smart People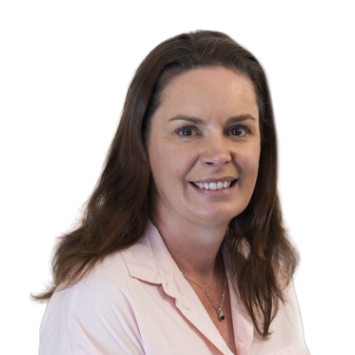 Debbie O'Neill
Office Manager
Patient, Organised & Capable. As she needed to be too! After a quarter of a century working with Chris Alp and especially Andrea McNamara, Deb has experienced the ever-changing demands and requirements of supporting a high-performance team.
Deb has an unusual ability to take the complexity away from the lives of those for whom she supports. Her teams have always looked upon her as their backstop. Someone who can be relied upon to get things done, on time and right. Irrespective of the nature of the task, Deb never hesitates and simply gets it done.
Deb started in the role of Executive Assistant to the Managing Partner and National Chairman of the practice, but her abilities soon saw her offer her services to other professional service people in the same team as the Managing Partner, including Chris and Andrea. She organised conferences, ran diaries, scheduled multi party communications with people whose diaries were always changing, took on administrative roles and attended to whatever tasks that seemed to otherwise get left behind.
Along the way, Deb also had three daughters and enjoys a demanding family life with all of the schooling, sport and organising that needs to be done.
That is the dependable and invaluable right-hand person that every other professional person envys.
Since Deb joined with Chris and Andrea in their new firm Alp McNamara, Deb has expanded her role to run the entire office. As the firm has grown, so has her workload and variety of tasks, not the least including attending to ASIC Corporate Secretarial, Document Control, Cloud Applications and Australian Taxation Office support services for all clients.
Deb also gets to choose when and where she works. She uses technology to manage the firm and the communications with clients. Yet she is always willing to organise team lunches, deal with suppliers, liaise with clients, attend to technology issues and still have time to get everyone a coffee. Somehow.
Deb says that her friends and family are tired of her always stating "I love my job". She says that she is blessed to have known every single person in the firm for so long and to be able to work with them all today. "They are all extraordinary people and work so well together". I am so lucky to be part of all of this."
Deb is another amazing and valuable member of the Alp McNamara Team.