Smart People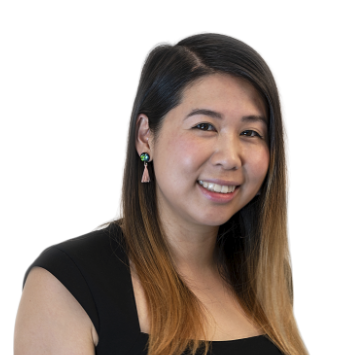 Maggie Kwan
Associate
An extraordinary depth of competence and capability. Backed by an enquiring mind, understated intelligence, amazing diligence and a genuine talent for practical help, Maggie forms a solid backstop for her clients.
She delivers a consistent level of comfort for all who rely on her. She ensures that clients can meet their administrative, technical, accounting and taxation challenges through her support. Her communication skills are deployed to manage expectations, convey news accurately, motivate and inform clients and keep them empowered.
No wonder Maggie's clients hold her in such high regard!
Perhaps it was her first role in professional accounting. Based then in Sydney while still studying at university, that first job was at a grass roots level. The nitty gritty hands on work that the current generation of accounting graduates never see. It teaches the basics, the building blocks and the core fundamentals of how systems work. A great start.
But it was in 2011 that her life changed. Maggie moved to Melbourne to progress her career and change her life. As she says, she got lucky. She joined a good firm that specialised in large privately-owned business clients and was spotted by one of the senior partners, Andrea McNamara. Andrea quickly steered her towards her high-performance team. Indeed, Andrea identified her ability and "threw her into the deep end". Was she as good as she seemed? Would she sink or swim?
Maggie didn't disappoint. She thrived with Andrea's team. Complex clients, structures, businesses, issues and challenges. The more the better. Nothing phases Maggie. She was in her element!
Like so many young people, now with her life partner, she decided that she needed to try a couple of years in London. It was fun and they travelled Europe at every occasion. Naturally, she coped well in her role as a Client Reporting Analyst but missed the more accounting oriented work she had grown to love.
The door was always open to come back and work with Andrea upon her return. But Andrea was no longer there. Nor were Andrea's clients. Long before returning to Australia, Andrea and Maggie had agreed that Maggie would return and rejoin Andrea, now Managing Partner at Alp McNamara.
Maggie is a full time Associate and competently manages a large group of clients with a wide variety of needs. She is highly organised. Things just don't fall between the cracks! She follows up diligently and patiently and ensures that her clients affairs are all well planned and well on track. All of this and yet she maintains her incredibly friendly disposition and unfailing approachability.
Maggie is another amazing and valuable member of the Alp McNamara Team.