Smart People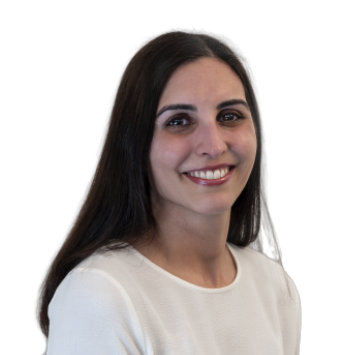 Stella Iacono
Associate
Elegantly capable and confidently managing, Stella has a passion to totally oversee the complete affairs of every one of her client's often detailed, complex, technical and personal structures. She approaches every single one with vigor. There is no task too insignificant and no task too challenging. All the time, with clients knowing and reassured that everything is under control.
Such is Stella. It comes from her years as a graduate working for an accounting practice with focus on wealthy clients and investment-oriented strategies. From compliance to execution of strategy, Stella learnt from the ground up how to manage demanding work as challenges arose every day.
From here, Stella moved to a new firm, this time working for a variety of partners, including Andrea McNamara. As with all of Andrea's team, there was never any room for passengers. High standards and hard work were the ingredients that were demanded to service the accounting, taxation and consulting needs of the team's complex client groups and structures.
Stella's experience was particularly varied. She had exposure to designing and execution of strategic business plans, three-way cash flow modelling, banking proposals for a variety of businesses, asset protection and corporate structuring, CGT restructures, sale of business preparation and execution, business acquisition planning and forecasting, and even matrimonial disputes where the quest was always to effect an harmonious, effective and timely outcome. She has truly unique and broad experience.
Stella left the firm after her daughter was born. The rigors of the routine did not suit the new mum. She loved her new world but in time, she missed the stimulation of professional life and wanted a role that would inspire her every day, yet fit with the needs of her family.
Then she heard that Andrea was about to start a new professional practice with Chris Alp. Stella became Alp McNamara's first employee. And an Associate too.
Now with a completely flexible work environment and the ability to work wherever and whenever it suits her, her family and her clients, there is no looking back. This is the job she had always dreamed about. She is now working with a talented and supportive professional services team for an amazing array of privately-owned business clients all of whom have a wide range of taxation and business challenges. And Stella loves to manage the whole process, drive communications and deliver on all compliance requirements.
And she does this all with her usual air of confidence and engaging manner.
Stella is another amazing and valuable member of the Alp McNamara Team.