Happy Clients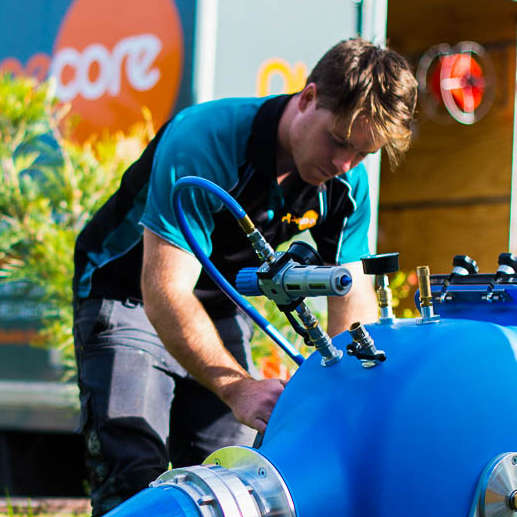 Brad Hunter
Former owner and CEO of Pipecore Pty Ltd
Former owner and CEO of Pipecore Pty Ltd
Successfully drove his exit strategy
Still supporting new owners of Pipecore
I had been running Pipe Core for just over a year. Things seemed to be going well. I was extremely busy, I had unlimited opportunities but no money in the bank. I wanted to put on more staff and take quick advantage of the growth period. I had no idea how to do this. So, I booked a meeting with my former accountant to pick his brains and see if I was ready to support more staff.

We sat down one afternoon and looked at the P&L statement. He mostly said … hmmm, 'those numbers don't look too right there … we'll get that fixed up' … or 'looks like you're spending a bit in this column'. I clearly remember he finished with 'there are lots of opportunities for you, do whatever really'!!

I knew from that second it was time to move on. Now I look back I had no idea how important that decision was!

What a ride!

We were introduced to Andrea and her team at Alp McNamara through my Dad's cycling mates. We desperately needed help working out what we were all about.  Dad's mate said, "you need a plan – and Alp McNamara can help you with that – you have got to go and see them".

Little did we know where all of this would lead and how instrumental Andrea would be part of that future.

We had some amazing opportunities in our business. Importing advanced technology and materials to unblock and reline inground drainage pipes that have broken, blocked or become entangled with tree roots. Supplying plumbers with this new tech and teaching them how to work our systems. Business was growing rapidly. Perhaps too rapidly!

Our challenge was really about focus. So many opportunities and so many choices for technology. Our various suppliers all wanted us to support their technology. The problem was that every single concept or system required huge investments in our learning, our training systems, import and inventory, marketing, administration, our time and our funding. We were literally swamped, and cash was pretty tight.

By now, Andrea was already looking after our accounting and taxation needs and she suggested that we needed to undertake a business strategy. She and her partner Chris got us away from our business and enabled us to think objectively about what we were doing. For the first time in ages, we had clarity in where we were going and what we needed to focus on to get there. It was quick, effective and immensely practical. It was a game changer.

On top of that, the team at Alp McNamara made business fun. I was taught how to understand Xero and my own accounting systems (can you believe it, I actually understood)! The P&L and balance sheets … every step of the way, I was involved. I wasn't completely flying blind anymore, knowing and understanding where cash was going and the cycles of the business makes everything a lot less stressful. At times when I felt swamped, a phone call to Andrea always put me at ease. There was never a point when Andrea didn't have her finger on the pulse and she would explain things clearly and give options for whatever had me worried. For a small business it was incredible service that always went above and beyond.

Well, it wasn't that much later that I decided to sell the business. Sounds crazy but it was always part of that strategy.

I actually wanted to have a career change and become a fire fighter! You know, fire engines and all that. By now, we had finished all the actions agreed in the plan, we were focused on what really worked and the business was going pretty well. A good time to sell!

And so, it all happened. Andrea supported us in all aspects of the process, including the very acceptable tax and financial outcomes. I still work for the new owner in a part time capacity (he even became a client of Andrea's too!) but importantly, I got to realise my dream. I am a full time, qualified fire fighter now. And I love it. I have wanted this all of my life! And Andrea helped me make it happen.