Happy Clients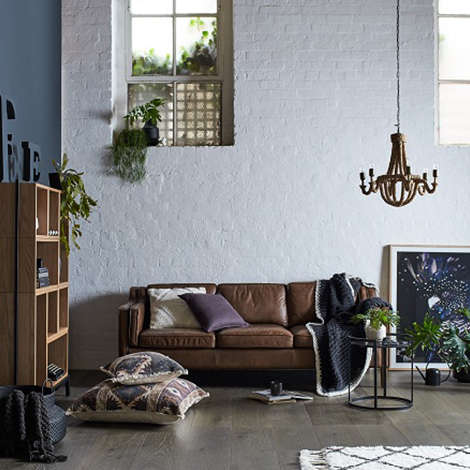 Kim Harper
Founder and Managing Director of Royal Oak Floors
Founder and Managing Director of Royal Oak Floors
Industry initiator and leading supplier of premium oak flooring.
A very long-term client of Andrea McNamara
There is so much going on in running my business on a day to day basis, that it is hard for me to engage in compliance matters. I know that it is absolutely necessary to be compliant and to dot every statutory i and cross every regulatory t but truly my eyes glaze over with the complexity and the detail.  Accounting is expensive but it has to be done and done well.

For over 20 years, I have been delighted with the services of Andrea and her team. I know they care, they own the responsibility and they make me focus on the tax risks and opportunities when I need to. They worry about that stuff so that I don't have to which unburdens me and gives me comfort.

Over the years, the number of companies that we have needed to create a secure structure for has grown along with my business. And despite my resistance to more entities and more costs – I know why we have each one and which risks they are helping us to mitigate.

Our business has morphed completely over time and Andrea and her team have been on this journey with us:

From paint and picture frame moulding wholesaling to the establishment of Royal Oak Floors.
From three separate warehouses to one purpose-built structure.
From 100% ownership to the introduction of senior staff as co-owners and directors.

Our in-house accountants and bookkeepers have come and gone over time but Andrea and her team have remained a constant.

It is comfort to both myself and my wife Mary to know that Andrea and her team know what we have going on and where. They know where the assets are and what the succession and estate plans look like – in fact, they played a key role in forcing us to get these important items in place!

Over the last three years, we have focused significant effort and resource into professionalising our business, putting in place the people and the processes that make our good business a great place to be.  One of the most exciting steps along the way was participating in a business plan with Chris Alp as the facilitator.  We had key new team members on board and some big challenges ahead.  Getting together offsite for two half days to strategise about what we wanted to do better and differently was a terrific team-building exercise. It resulted in a commitment of actions into a written timetable with responsibilities. It was empowering for all involved.

Alp McNamara offer far more than just accounting – they know us and we trust them. Every business needs these key professional relationships to advise and guide the business owner through the many complexities and challenges that every owner faces. These relationships are precious.