Smart People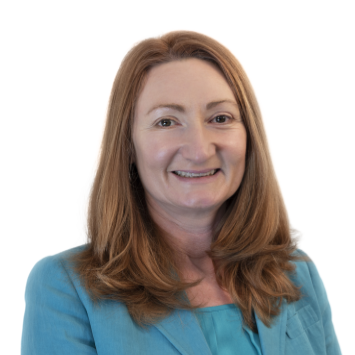 Andrea McNamara
CEO + Director Taxation Services
Empowers all those around her. Leads by example. Thinks outside the square. Doesn't accept 'group think'. Unafraid to speak up. Deeply respected by clients, staff, associates, colleagues and friends. An extraordinary accountant, advisor, leader and businesswoman.
Occasionally in life, we meet people who are genuinely unique. They stand out for their intelligence, creativity, competence, knowledge, capability, capacity and execution. Andrea is one of those few. Those who depend on her understand the reassurance that comes from that unusual combination of abilities. And she calls it how it is. She ensures that clients completely understand their business, taxation, risk and protection positions and are thereby capable of making fully informed decisions. No hiding from the facts.
Perhaps this independent thinking grew from being one of the very few graduates that survived the industry wide cull at the time of the 'recession we had to have'. Suddenly, she had to become fully independent, take on work and responsibilities way above her experience, support a large group of complex clients and develop her thinking in the absence of traditional teachings and practices. Perhaps it was because she was mentored by some of the greatest business strategists and thinkers of the age. The outcome is truly amazing.
Andrea went on to lead not just her local accounting firm, but the entire national association on best practice in accounting, taxation, practice management and systems, long before she even made partner, let alone Chief Financial Officer. She built an amazing following of loyal clients, 100% of whom followed her to her new practice, Alp McNamara in 2016. She continues to build and grow the firm's fee base primarily through referrals from existing clients and professional associates.
Naturally, Andrea did not want Alp McNamara to be just like any other accounting firm that also specialised in helping clients who own (or once owned) their own business. No, she wanted a different model. She wanted concepts like; fixed fees, genuine flexibility for staff, cloud-based systems, no professional staff under Manager level, mandatory Strategic Business Planning for new clients and total transparency backed by relationship-based communications. And she wanted everyone to have fun, be respected and make money … that's clients and staff alike.
Some years ago, one of her loyal clients explained to his wife … 'if anything ever happens to me, you just call Andrea'. It resonated well and it is now a yardstick that has become a benchmark for all clients. She helps clients (and their spouses) sleep well at night knowing that everything is good with the world!
Andrea is the leader of Alp McNamara's amazingly talented team.