Where success was always the plan.
In June this year, the iconic mid-tier Commercial Real Estate agents, Burgess Rawson announced the merger of their Eastern Seaboard practices. Another amazing step in their decade long strategy to build an iconic professional service firm.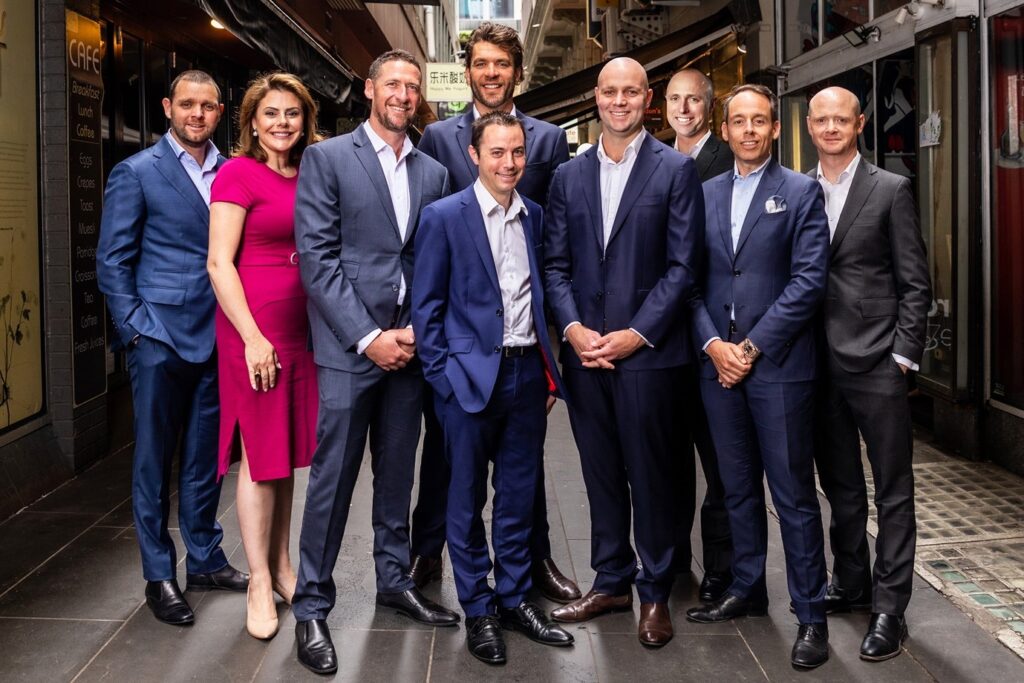 We first met their new directors Raoul Holderhead (left-most) & Ingrid Filmer (next left) ten years ago after they (and a few other younger agents) purchased the business from founders, Gerald Rawson and Chris Burgess. The business was already well known by investors for its unique Portfolio Auction system (still) held every 6 weeks at Crown.
Back then, Large-scale property management, specialisations in Child Care, Fuel, Fast Food, Shopping Centres, Large Format Retail and Leasing Services weren't even part of their dreams.
As Raoul & Ingrid said to us, we need your help to understand how to drive this. We know how to sell, manage, and lease commercial real estate, but we are totally new to running a business.
Possibly one of the best decisions they ever made.
In that very first strategic plan with that team of fresh new directors, we set an audacious 3-year vision and program. They seemed happy enough … but only one year later they were back 'for a chat'. I intended to explain that they may have bitten off too much in the original plan.
I was wrong.
Indeed, they had delivered on every single program and had achieved their entire 3-year milestone in just one year. They were very committed.
And every single year since then, we have set aside time to think about strategy and vision. The subsequent programs have covered everything from marketing to policies & procedures, from growth to profitability, from IT systems to databases, from Competitive Advantage to mentoring, and from governance to performance & accountability.
Every step along the way, every director has worked incredibly hard to ensure every challenge is met and every opportunity is driven.
A few years back, we realised that although we had other practices around Australia sharing the Burgess Rawson name, it wasn't enough. To properly service national clients and to be effective in co-ordinating the Portfolio Auction system, property management and client service programs, the business had to be seamless.
How could they really attract the very best people and clients if they were separately owned, didn't think truly nationally and didn't practice as one, borderless unit?
This year, the opportunity finally arose to merge the Sydney practice into the Melbourne practice, along with the re-establishment of a Brisbane practice, all under the one umbrella. All concluded a few months ago.
This merger is significant. The Burgess Rawson national sales platform is now over $1 billion per year. 
And with this merger, the team has added four new directors into the fold, with several more well-known property specialists soon to join.
And the Property Management Services portfolio has now grown 10 times in size over that 10-year long period. That is huge.
This all takes passion, dedication, commitment, teamwork, and incredible energy.
As each one of the directors regularly say, we know that with good strategy, practice and leadership, this business will continue to thrive … and continue to annoy the giant international real estate conglomerates!
Well done to the Burgess Rawson team.
Chris Alp is the Chairman of the Burgess Rawson group.